T-Light Pro Data Collection Unit (DCU/Gateway)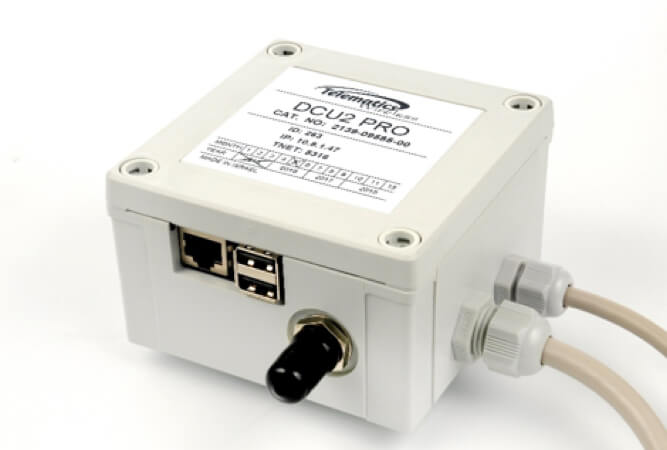 The Data Concentrator Unit (DCU-Pro series) serves as a two way communication gateway between the CMS and the remote Luminaire Controllers (T-Light LCUs). The DCU-Pro uses a cellular modem, or a wired Ethernet (if applicable) to communicate with the CMS.
The DCU-Pro also serves as additional layer of system redundancy by storing all status information before communicating with the CMS. It carries and stores all commands issued by the CMS to the individual light poles. The DCU-Pro can be installed inside the Street light Cabinet or with independent housing* for external installation (e.g. on the pole).
* Mechanical dimensions for the pole mount enclosure 400x300x150mm , with Ingress protection of IP66
Control of up to 1,000 T-light LCU's.
Group broadcast of commands.
Sending of Alarms to CMS.
Store historical reports of all data received at the DCU. This serve as the local back-up should connectivity to the CMS be temporary disconnected.
Perform advanced scheduling – functions as a Group Controller by effecting up to 10 different scheduling events (Time, Dim %), these scheduling events are stored locally and if not updated by the CMS will run autonomously.
Built in Real Time Clock which is synchronized with cellular network, allowing astronomic clock features, this will define sunrise and sunset timestamp according to the local time zone.
In the event of a DCU-Pro, the individual Luminaire Controller is able to revert to a timed on/off operation until such time as the fault is rectified.
Over the air firmware upgrade
Real Time Clock
Cellular modem for direct interfacing with T-Light CMS
In-cabinet or external antenna options