Water Resource Management
Urban populations are growing rapidly. Residents and businesses are demanding the highest quality, reliable services. Environmental standards are becoming stricter.
In this reality, Water Resource Management is one the most critical services that must be supplied affordably, sustainably and with coverage of every aspect of the water cycle.
The Telematics Wireless Galaxy WRM-Water Resource Management solution addresses all these requirements. It covers fresh water, desalinated water, storm water and wastewater.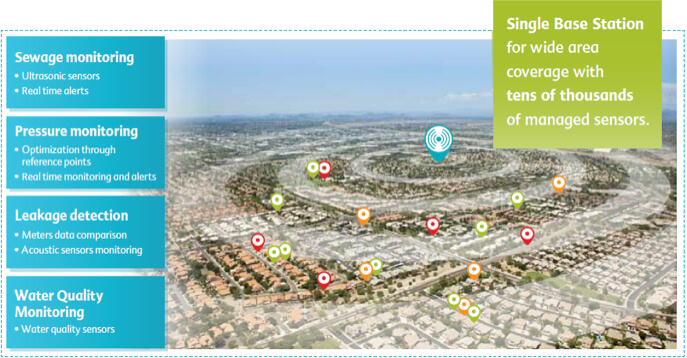 This application utilizes water level sensors, ultrasonic sensors, all integrated with T-Light compatible wireless nodes. The units are placed beneath the covers in the sewage manholes and communicate with the closest luminaire's LCU, providing advanced warning and alerts about the sewage or drain level changes and flooding.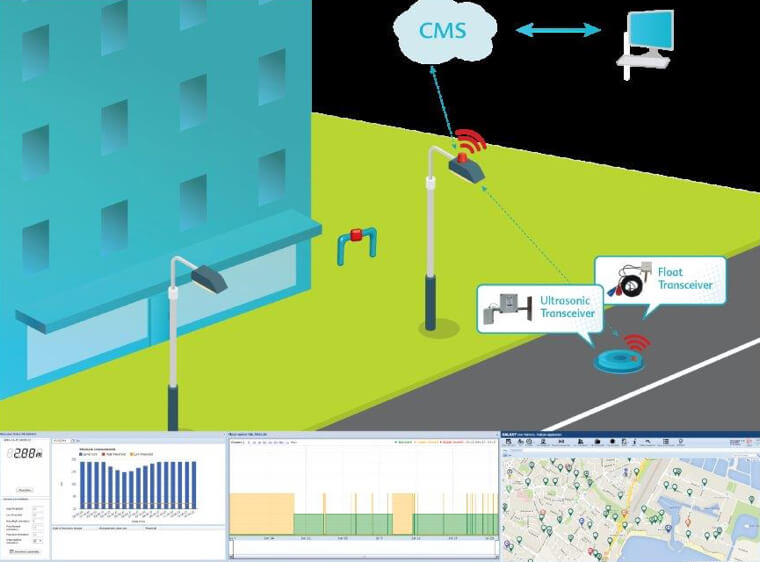 This application has been installed in the city of Eilat, Israel.
In the Eilat deployment, Telematics also applied water pressure sensors, used by the city to determine the "healthiness" of its water pipes and to preempt potential pipe leaks and explosions.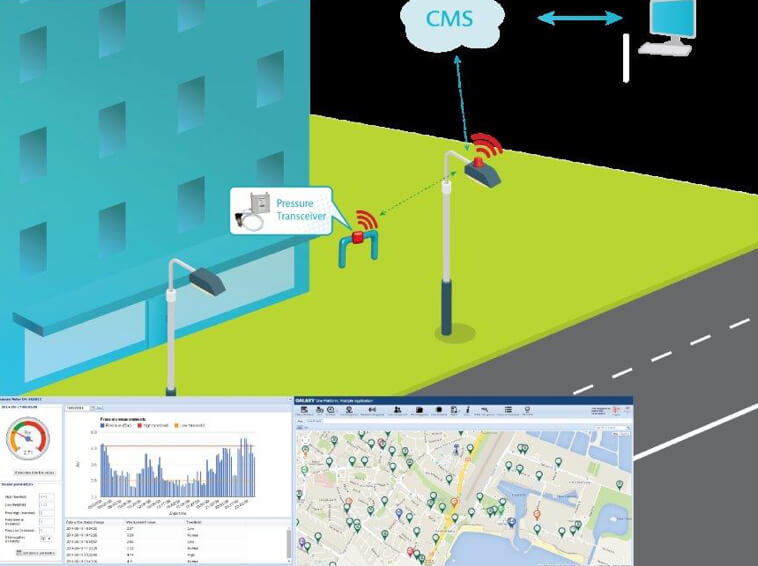 PROPERTIES
Two-way network for sensor monitoring and remote control
Minimal infrastructure on the street and in the building
Instant access to any sensor in the network
Tens of thousands of end units per single Base Station
Long battery life enables multiple applications
Maximum scalability
When needed repeaters are used to cover "dead zones" or increase the range